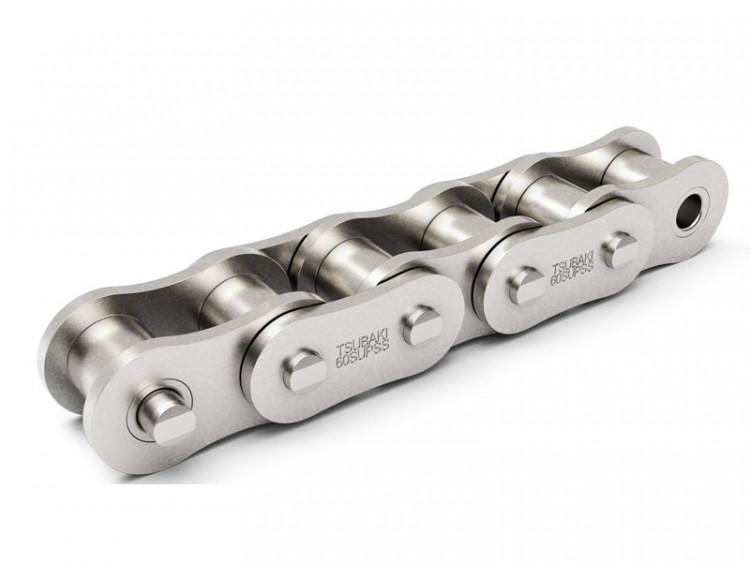 Tsubaki Drive Chain
Keep Your Operation Moving with Union Chain
Union Drive Chains are designed to exceed the listed ultimate strength ratings. These ratings are very significant. Chains with greater ultimate strength have higher actual yield and greater fatigue strength. With Union chains, you get extra reserve strength to withstand high shock loads.
Precision Manufacturing Means Greater Fatigue Strength Union Engineering Class Drive Chains are built to withstand the most rugged conditions. We use the latest manufacturing and heat-treating techniques to manufacture every component. Each component is carefully machined to close tolerances to ensure precise pitch control for smooth sprocket/chain interaction. That means longer service life for chain and sprockets.
Add the Power of Alloy
When parts require extra hardness, we use alloy steel to make the components. This provides more uniform core strength, which is particularly important for heavy duty applications. Every Union Drive Chain with an ultimate strength rating higher than 112,000 pounds is made entirely of alloy steel. All Union Drive Chains are furnished with alloy steel pins.