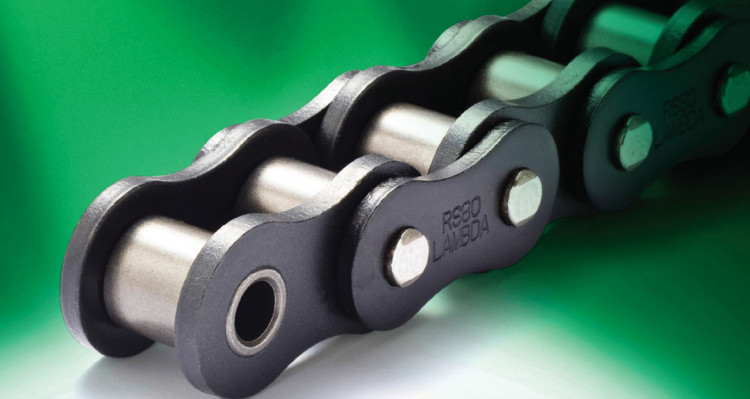 Tsubaki LAMBDA Chain
Next Generation LAMBDA for Your Operation.
You cant find better lube-free performance than Next Generation LAMBDA drive and conveyor chain. We enhanced the technology to make the longest-lasting lube-free chain.
Our patented design combines a special oil-impregnated sintered bushing and coated pin for long-term internal lubrication. The solid roller engages cleanly with sprockets, creating smooth articulation, reducing chain pull, and lengthening your systems wear life.
- Out lasts our former LAMBDA Chain upto twice as long in temperatures as high as 140F
- Outstanding performance in temperatures upto 302F
- Smooth roller engagement reduces sprocket wear and lengthens your systems service life
- Available in single and double strand from RSC35 to RSC100 and from RSD40 to RSD140 to meet more application needs